Use the library's online catalog to find books. The books are located in the "Stacks", the "Hot Topic" area and Reference. Some subjects to check are:
Autism
Eating Disorders
Mental Health
Anxiety Disorders
Mood Disorders
Alcoholism
and many more (try a specific disease or condition)
Browse the "Stacks" and Reference areas for ideas. Look in:
BF (Psychology)
HQ (Family. Marriage. Women)
RC (Medicine)
Still need help? See your friendly Librarian!

Test your knowledge with the Psychology Research Quiz today!
Find a Magazine or Journal Article!
Electronic Books - Online 24/7
For expert and reliable information other than the free Internet, try our fact-checked online book collections here:
Ebooks, Credo Reference, and Gale Virtual Reference Library . Each source contains many different books cover-to-cover and can be searched separately. Try all these sources! They all have different contents.
Examples of some books you can search are: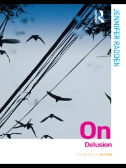 Reference sources: Find the relaiable facts fast!
APA Dictionary of Psychology--REF BF 31 A65 2007 (LVC;SM)
Corsini Encyclopedia of Psychology and Behavioral Science--REF BF 31 E52 2010 vol.1-4 (LVC) or 2001 edition (SM)
Diagnosic & Statistical Manual of Mental Disorders, DSM-5--REF RC 455.2 C4 2013 (LVC;SM)
Encyclopedia of Psychology--REF BF 31 E52 2000 vol. 1-8 (LVC;SM)
Psychology Basics--REF BF 31 P765 1998 vol. 1-2 (LVC)
Encyclopedia of Human Emotions--REF BF 531 E55 1999 vol.1-2 (LVC;SM)
Handbook of Child Psychology--REF BF 721 H242 1997 vol. 1-4 (SM; LVC)

Loading...